We're here to help you get into college!
Check out college readiness guides below for some great resources for college-bound students. We've designed guides for parents and students.
Our team is here to help with the College readiness process. Sign up below for a consultation – Like The Education Project, this service is completely Free!
Sign up for a College Consultation.
 Fill Out The Sign-up Form And We'll Reach Out by email In A Few Days.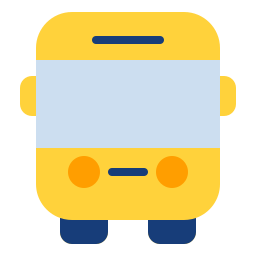 As an 8th grade student your main focus should be establishing good study habits, getting good grades, and knowing which high school you want to attend.
Discuss your high school & college plans with parents/guardians
GET INVOLVED! It is so important to get involved and find out your interests. Join a sports team, a club, or do community service projects that interest you
Consider applying for summer programs in areas you have always wanted to pursue to determine if you'd like to pursue a career in that field
📁 RESOURCES FOLDER
As a 9th grade student your main focus should be continuing to build good study habits, getting good grades, becoming involved in your school and local community, and further exploring your interests.
Discuss your plans for college with your parents, guardians, or school counselors.
Start thinking about if college is for you.
If you have to pay for college on your own, start saving now and know there will be plenty of scholarships you could apply for once you are in 12th grade.
Take challenging courses all throughout high school.
Search for free high school career fairs or events that you could attend in order to learn if a college education is needed for your desired career path.
Keep building strong study habits and adjust aspects of it that no longer work for you.
Try to volunteer in your community especially with projects you are interested in and/or passionate about.
GET AND STAY INVOLVED! It is so important to get involved and find out your interests. Join a sports team or a club. You could also do summer workshops and apply to academic enrichment programs that interest you.
Determine if your high school offers any Advanced Placement courses. If they are, determine if you are eligible to take any during 10th grade.
Start a list of all your involvements now and update it throughout high school. Make sure to include awards, honors, volunteering, jobs, and extracurricular activities.
📁 RESOURCES FOLDER
As a 10th grade student your main focus should be creating your college list, getting good grades, being involved, preparing for your standardized tests, and reviewing the scores as well as your areas of improvement
Create a college list. Include at least 15-20 colleges that interest you.
Start learning about the ACT and SAT exams and how to prepare for them. Khan Academy and official prep books are great resources.
Begin building and updating your resume at least once a year.
Spend your summers wisely by exploring various opportunities to determine your interests.
Familiarize yourself with the college application process. Consider using the 11th and 12th grade guides as resources.
Plan your junior year courses and consider taking Advanced Placement (AP) courses if available.
Seek leadership roles in your extracurricular activities.
Visit college campuses, even local ones, if possible. Alternatively, explore virtual tours on college websites.
📁 RESOURCES FOLDER
As an 11th grade student your main focus should be creating a list of colleges you would like to apply to using various factors such as your test scores and grades and also your financial status. You should also be beginning to ready yourself for the college admission process and begin to look for scholarships to apply for.
Discuss your college plans with your parents or guardians.
Evaluate the feasibility of attending college and consider the financial aspect of it.
If you'll be responsible for paying for college, start saving now and keep in mind there are numerous scholarships available for 12th graders.
Enroll in challenging classes in core academic subjects, including English, social studies, math, science, and possibly a foreign language. Include classes in computer science and the arts.
Stay engaged in school or community-based activities aligned with your interests and career exploration. Consider part-time work or volunteer opportunities.
Consult your school counselor and other mentors for guidance on post-high school education, course selection, standardized test registration, and financial aid.
Explore summer programs related to fields of interest to help clarify your career aspirations.
Visit KnowHow2Go (www.knowhow2go.org) for additional advice on planning for education beyond high school.
Research careers and potential earnings using the Occupational Outlook Handbook search tool at www.bls.gov/oco.
Learn about selecting a college at StudentAid.gov/prepare-for-college/choosing-schools.
Attend college fairs and presentations hosted by college representatives.
Participate in the PSAT/NMSQT during 11th grade to qualify for scholarships and programs associated with the National Merit Scholarship Program.
Register for and take college admission exams, such as the SAT. Check with your prospective colleges to confirm their testing requirements.
Utilize the free scholarship search tool at StudentAid.gov/scholarships to identify scholarships for which you may apply. Some deadlines occur as early as the summer between 11th and 12th grades, so prepare in advance.
SUMMER AFTER JUNIOR YEAR
Create an FSA ID (Federal Student Aid Identification) consisting of a username and password to confirm your identity for accessing government financial aid information and electronically signing federal student aid documents. Both you and your parent should have your unique FSA IDs. Learn about and create your FSA ID at StudentAid.gov/fsaid. Note: Each individual must create their own FSA ID to avoid confusion and delays in the financial aid application process.
Narrow down your list of prospective colleges. If possible, visit the schools that interest you.
Contact colleges to request information and applications for admission. Inquire about admission requirements, financial aid options, and application deadlines.
Decide whether you want to apply under a specific college's early decision or early action program. Ensure that you understand the program's deadlines and requirements.
Begin applying for scholarships to minimize the amount of loan funds you need to borrow, reducing your future financial burden.
Explore government financial aid options and learn how to apply for them by referring to Federal Student Aid at a Glance at StudentAid.gov/glance.
Start working on college applications and create a list of application deadlines for the colleges on your list.
Initiate work on your main essay and any supplemental essays required by your prospective schools. For guidance on crafting your college essays, consult our College Essay Help guide.
📁 RESOURCES FOLDER
As a 12th grade student your main focus should be completing the college admissions process and analyzing the offers you receive from each of your select colleges.
Continue to work through the application process for each of your colleges, keeping in mind their respective deadlines.
Work with a parent to estimate your potential financial aid and continue to save for college.
Stay involved in school or community-based activities that interest you or let you explore career interests. Consider working or volunteering. Remember that it's quality, not quantity, that counts.
Talk to your school counselor and other mentors about education after high school. Your counselor can answer questions about what classes to take in high school, how to sign up for standardized tests, and where to get money for college.
Work hard all the way to graduation—second-semester grades can affect scholarship eligibility.
Stay involved in after-school activities, and seek leadership roles if possible.
FALL
As soon as possible after its Oct. 1 release, complete and submit your Free Application for Federal Student Aid (FAFSA®) at fafsa.gov, along with any other financial aid applications your chosen school(s) may require. Submit your FAFSA by the earliest financial aid deadline of the schools you're applying to, usually by early February. For a free and easy-to-use guide on the FAFSA, check out this resource.
After submitting the FAFSA, you should receive your Student Aid Report (SAR) within three days to three weeks. This document lists your answers to the questions on your FAFSA and provides basic information about your aid eligibility. Quickly make any necessary corrections and submit them to the FAFSA processor.
If you haven't done so already, register for and take exams such as the SAT for college admission. Check with the colleges you're interested in to see what tests they require.
Apply to the colleges you have chosen. Prepare your applications carefully, follow the instructions, and PAY CLOSE ATTENTION TO DEADLINES! If you need help covering the cost of applications, see our Guide to Application Fee Waivers.
Well before your college application deadlines, ask your counselor and teachers to submit the required documents (e.g., transcript, letters of recommendation) to the colleges you're applying to.
Complete any remaining scholarship applications.
SPRING
Visit colleges that have invited you to enroll.
Review your college acceptances and compare the colleges' financial aid offers. Use the "Compare Financial Aid Offers" tool at www.consumerfinance.gov/paying-for-college to analyze aid offers side by side.
Contact a school's financial aid office if you have questions about the aid that school has offered you. In fact, getting to know your financial aid staff early is a good idea no matter what because they can tell you about deadlines, paperwork you might need to submit, and other aid for which you might wish to apply.
When you decide which school you want to attend, notify that school of your commitment and submit any required financial deposit. Many schools require this notification and deposit by May 1.
📁 RESOURCES FOLDER
General Guides